introducing SKIERSLODGE GUIDESERVICE at la grave – france

FREE-RIDING

and

BACKCOUNTRY ADVENTURES

La Grave
La Meije
Daniel Rönnbäck Photography

AUTHENTIC
LOCATION
Mattias Fredriksson Photography

BUILT BY SKIERS
FOR SKIERS
ALL INCLUSIVE
GUIDING AND LODGING
Photo: Gabe Rogel
GUIDING BY
CERTIFIED GUIDES
Mattias Fredriksson Photography
GREAT PEOPLE
SAME PASSION
Mattias Fredriksson Photography

GROUP BASED
ON ABILITY LEVEL

INTERNATIONAL
FREE-RIDE CAMPS
Daniel Rönnbäck Photography

PRIVATE-PRO WEEK
SKI-WEEKEND
Daniel Rönnbäck Photography

HUGE VERTICAL
ENDLESS SKI TERRAIN
Ski La Grave with Certified Guides
How about a skiing adventure in the French Alps with a team of professionals that has an understanding for what a 21st century free skier really wants?
The Skiers Lodge in La Grave is perfectly positioned for the biggest lift accessed off piste skiing in the world with 2300 vertical metres (7545 feet) of freeriding terrain to enjoy. The Skiers Lodge caters for groups or for the independent advanced skiers who would like 3 or 6-days-guiding and lodging at an all inclusive price.
La Grave, de la Meije is not a ski resort. Ski resorts adapt to skiers whereas here the skier must adapt to the mountain. This is best achieved by the guidance received from the experienced guides within the Guide Service allowing the client to enter terrain otherwise inaccessible to him/her in a safe manner.
"The ambition is to create a good chemistry between lodge guests and guides. Careful thought is given to the itineraries that are chosen for each day. The goal is to keep clients challenged by the terrain, but not terrified by the surroundings."
-Pelle Lang
Most of our guests book from Saturday to Saturday with our popular standard ski week package. There are numerous options available in a standard week package or private-pro week which is primarily based on guide ratio (number of guests per guide in a guided group). In addition we also offer half board accommodation on weekly basis or long guided ski weekend or mid week breaks.
For those that are interested in road trips to other locations such as Piedmont in Italy or Free-Riding the Pic du Midi – the French Pyrenees.
We also offer avalanche awareness course or other activities such as snowboarding, ice climbing, ski touring. Please visit other activities .
We, at the Hotel des Alpes Skiers Lodge have a unique concept whereby we not only offer our guests a cozy boutique style accommodation but also a world class guide-service which is an essential feature of La Grave skiing.
This off-piste mountain range can provide exhilarating skiing terrain for the advanced and expert skier.
Legendary descents from the Girose glacier, with direct lines of 2300m explain why so many riders come back year after year. Each day all guides will attend a morning safety briefing and will provide full support in planning, safety and coordinating to ensure all have a successful day.
If conditions are not ideal in La Grave, we use our mini buses to visit any one of the ten neighboring resorts with their own micro climates. All within 25 minutes to an hour's drive by your guide. The vans play important role of this concept and gives us flexibility of an early morning start to find the most optimal backcountry ski terrain. The vans also get used for quick pick up at the end of each ski run so we can get more rotations of skiing.
We cover more than 10 ski resort in the southern French and the Italian Alpes depending on the best weather and snow conditions. You may be guided to secret off-piste spots in La Grave, Alp d'Huez, Vaujany, Serre Chevalier, Mongenevre, Claviere, Sestrierre and Pragelato with their steeps, deeps and marvelous trees. Our guide service may also propose a day or two ski touring during your ski week with us!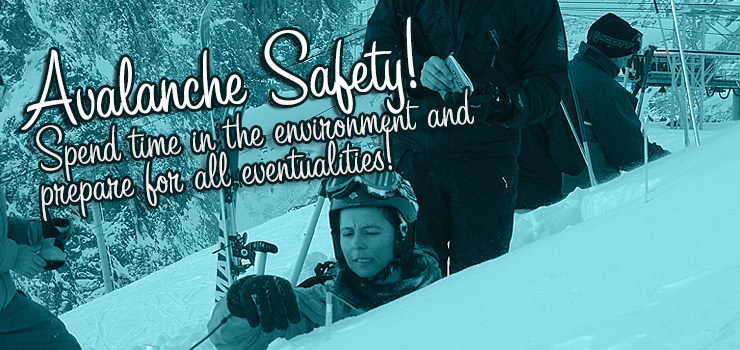 European Avalanche School: Aims. The main objective of this course is to give the participant an in depth knowledge of snow structure, the processes of change within it, and through field experience, develop recognition of snow-pack stability and confidence in ascertaining potential avalanche risk.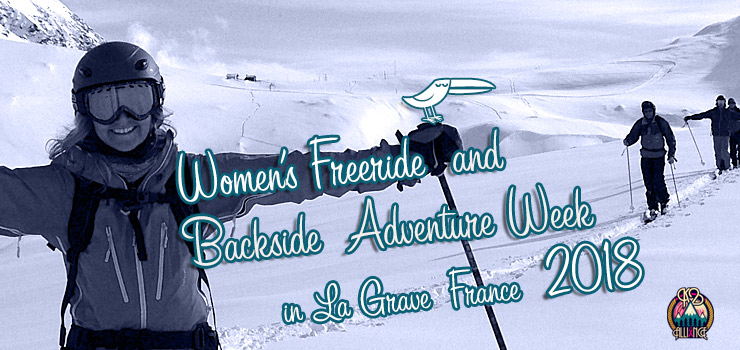 The ultimate season highlight for free riders and backcountry fans: the Women's K2 Freeride and BackSide Adventure week, is a ski mountaineering and alpine awareness week designed to unite like-minded women, held in the off-piste paradise of La Grave in France.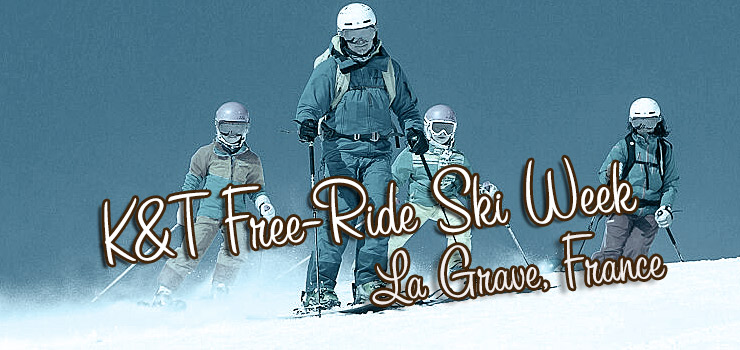 K&T (Junior) Free-Ride Camp La Grave
The ultimate season highlight for free riders and backcountry fans! The camp is designed as an active family skiing holiday for juniors and parents who wish to be able to spend time together in La Grave.
More information about prices and setup of K&T (Junior) Free-Ride Camp La Grave come in approximately two weeks.